Strolz skiboots
Since 2022 we are a proud dealer of Strolz ski boots, the only 100% custom made ski boots on the market. Hannes Strolz has with his family business in Lech, Arlberg, more than 100 years experience in handcrafted ski boots. And in our specially equipped room we can offer you the opportunity to get a pair of Strolz ski boots bootfitted. The bootfitting process of a Strolz ski boot is a bit more complex than you are used to, but the results are ski boots that fit way more precise and ski much more comfortable.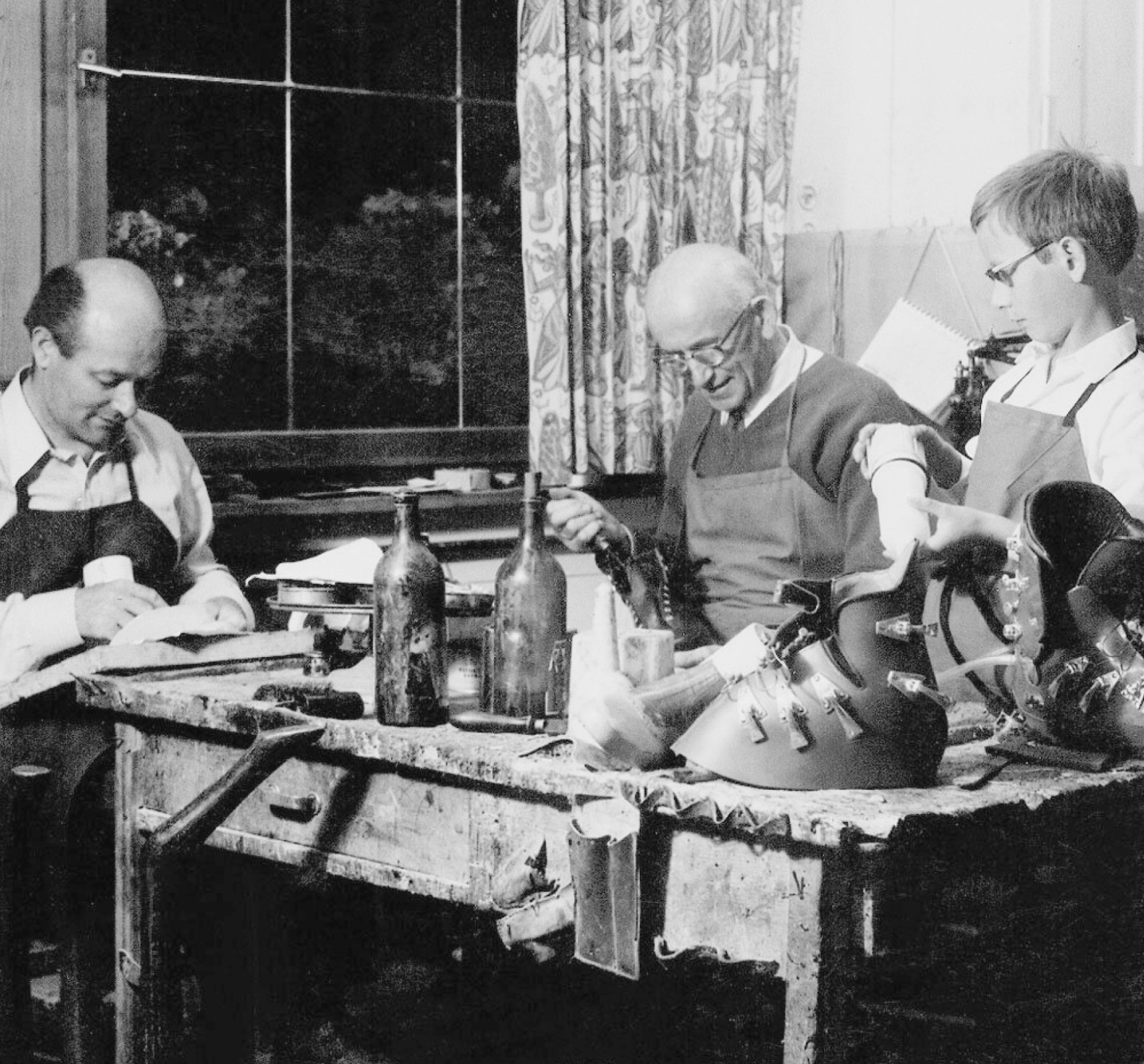 Bootfitting of a Strolz ski boot
The process of bootfitting a Strolz ski boot begins with an extensive analysis of your feet. We make use of our Sidas 3D scanner, which we also use for regular bootfittings. Next, we analyse your scan in our specially equipped Strolz bootfitting room.
After we measured your feet, your measurements are send to Strolz in Lech. They start creating a wooden profile of your feet, using different measurement techniques. This wooden profile is then used to stretch the shell of the ski boots to your size. Moreover, the shells are still manufactured in the Alps, to maintain the highest quality standards.
When the shell of your ski boots is finished, they send it back to us. Keep in mind that it takes about 2 weeks before we receive your shell, after we measured your feet. After we received your shell, we start creating your liners. The liners are a 100% custom fitted with 2 components foam. The foaming process itself will cover about 10 minutes. But we need to cure the foam for another 12 hours before you can take it to the slopes. You will be surprised by the incredible precise fit of the ski boots and the increased control over your skis!

Book a bootfitting appointment
Bootfitting a Strolz skiboot is only possible by appointment. Het is a time consuming process and we can only fit one pair at the time. You can easily schedule an appointment by the button below.
More information
Our your looking for more information about Strolz ski boots? Please contact us. Or take a look at the website of Hannes Strolz.